Tony Gatlif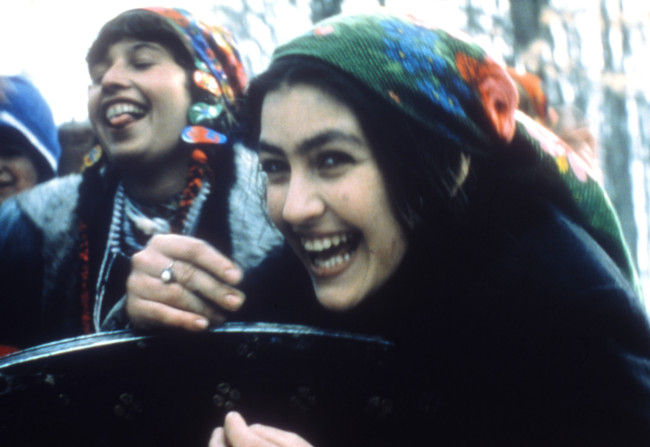 Tony Gatlif, guest of La Fabbrica, will explore the making of his libertarian and rebellious cinema.
Two unreleased movies will be presented: La Terre au ventre, his first feature film, set against the backdrop of the Algerian War, which was considered lost since its theatrical release in 1978, and Corre, gitano, a Spanish film with the flamenco dancer Mario Maya (1981).
"To inspire a taste for life, a taste for defending it against those who reduce it to very little: that is perhaps the ambition of Tony Gatlif's films. They proceed from the recognition of humans being crushed under the weight of selfishness and of all the different forms of modern conformism, to which are then to respond energy, a fierce joie de vivre, and an overflowing inventiveness that singular individuals—men, women, children—oppose to the generalised scurry." Mehdi Benallal (from the 2014 catalogue)
Gatlif films slums, gypsies, exiles, Roma, and immigrants as one would film the centre of a world watching our society—that of work, apartment buildings and restaurants—with aghast eyes. He films a person trying to sell a horse in their ghetto as one would film a man buying a baguette; he films large housing developments, Paris and a purring, content society like a Hell from which one ought to escape. Each and every one of his films tells the story of this breakaway: through music, though childhood, through friendship, through solidarity. Through differences that are experienced and endured with joy. With the small team that has been accompanying him forever, he will come and tell us about the making of this rebellious cinema.

Films