Comoara
Le Trésor
The Treasure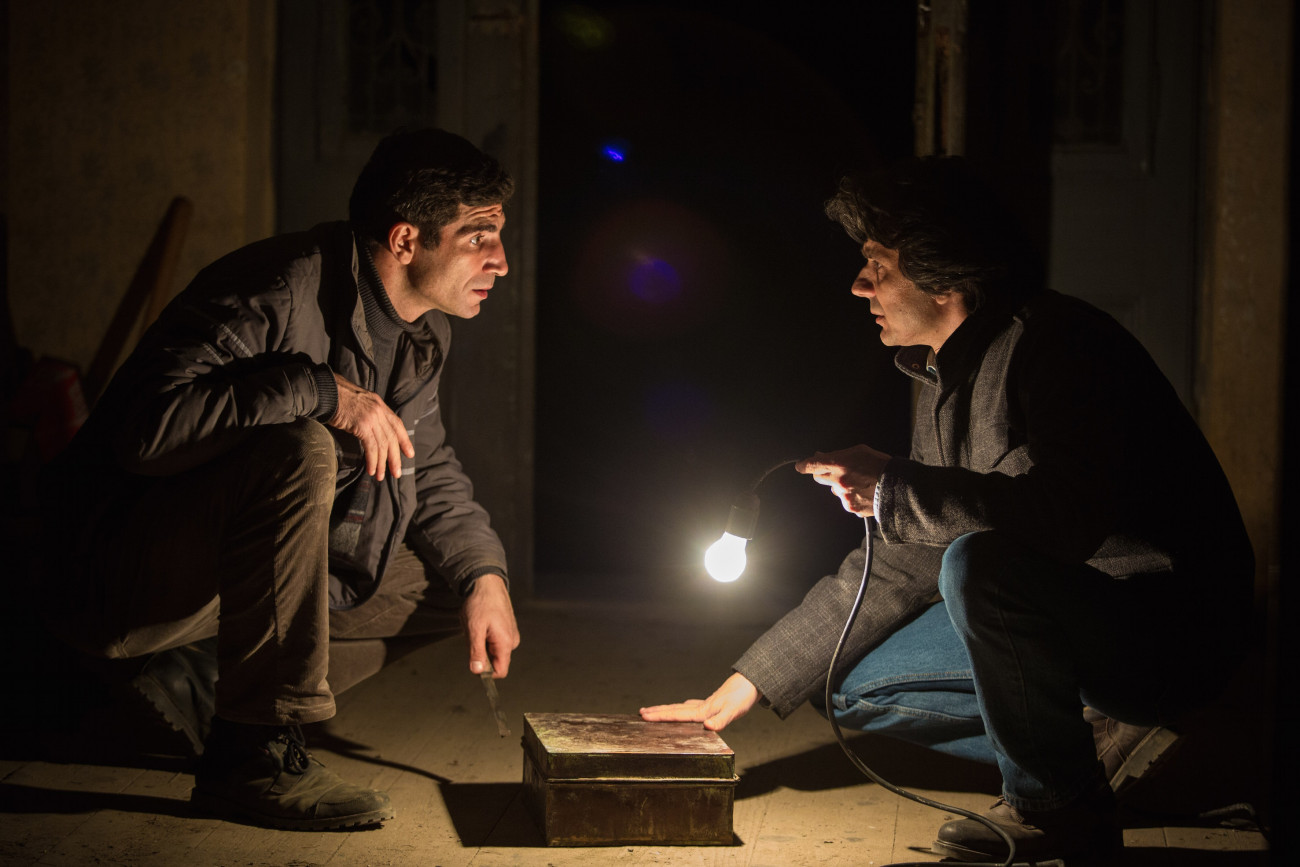 Costi leads a peaceful life. At night he likes to read his 6-year-old son stories, to help him sleep. Their favourite is Robin Hood. One evening, his neighbour pays him an unexpected visit and shares a secret: there's treasure buried in his grandparents' garden, he's sure of it. If Costi will hire a metal detector to help locate it, he'll give him half of whatever they get. Skeptical at first, in the end Costi can't resist. He's on board.
« J'aime travailler sur les histoires enfouies que le cinéma peut révéler. Je filme au présent : en surface, on a accès au monde tel qu'il est mais derrière les apparences se cachent plusieurs niveaux surprenants, un terrain idéal pour construire une fiction. »
(Corneliu Porumboiu, dossier de presse du film, 2015)

Cinéaste roumain, Corneliu Porumboiu est révélé en 2006 avec son premier long métrage, 12h08 à l'Est de Bucarest, Caméra d'Or au Festival de Cannes. Ses films suivants, Policier, adjectif (Prix FIPRESCI, Prix du Jury Un Certain Regard et Grand Prix du long métrage à Entrevues en 2009), Métabolisme (ou quand le soir tombe sur Bucarest) (Locarno 2013), Match Retour (Berlinale 2014) allient humour, travail sur la parole et précision du cadre. Le Trésor, son nouveau film, a été présenté à Un certain regard à Cannes en 2015.

Interprétation

Cuzin Toma, Adrian Purcarescu, Corneliu Cozmei, Cristina Toma
Scénario

Corneliu Porumboiu

Photographie

Tudor Mircea

Son

Sebastien Zsemlye, Alexandru Dragomir, Mirel Cristea, Thierry Delor

Montage

Roxana Szel

Décors

Mihaela Poenaru

Production

42 Km Film, Les Films du Worso, Rouge International
PREMIERE
Distributor: Le Pacte
Theatrical release : March 23, 2016