Tokyo monogatari
Voyage à Tokyo
Tokyo story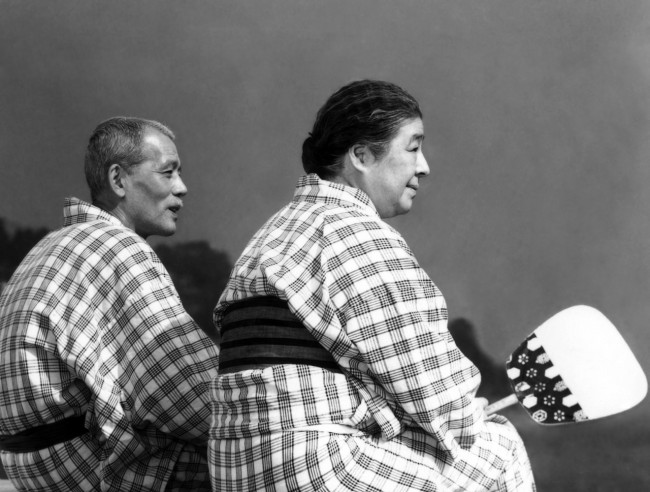 An elderly couple journey to Tokyo to visit their children and are confronted by indifference, ingratitude and selfishness. When the parents are packed off to a resort by their impatient children, the film deepens into an unbearably moving meditation on mortality.
Je n'ai pas vu le film que vous m'avez envoyé, mais j'ai senti une longue comorbidité* qui peut continuer jusqu'à la vieillesse !

*être ensemble ou être collés toute la vie

Jafar Panahi (commentaire envoyé par email, accompagné de l'image ci-dessus de Voyage à Tokyo de Yasujiro Ozu)
Film choisi par
Jafar Panahi
Interprétation

Chishu Ryu, Chieko Higashiyama, So Yamamura, Kuniko Miyake, Zen Murase
Scénario

Yasujiro Ozu, Kogo Noda

Photographie

Yuharu Atsuta

Son

Yoshisaburo Seno

Montage

Yoshiyasu Hamamura

Musique

Kojun Saito

Décors

Setsutaro Moriya

Production

Shochiku Company
RESTORED PRINT
** This is not the last frame of Tokyo Story but another image from the film, chosen and sent by Jafar Panahi, in response to our game proposal.