International Feature Films 2018
The Kamagasaki Cauldron War
Tsukiyo no Kamagassen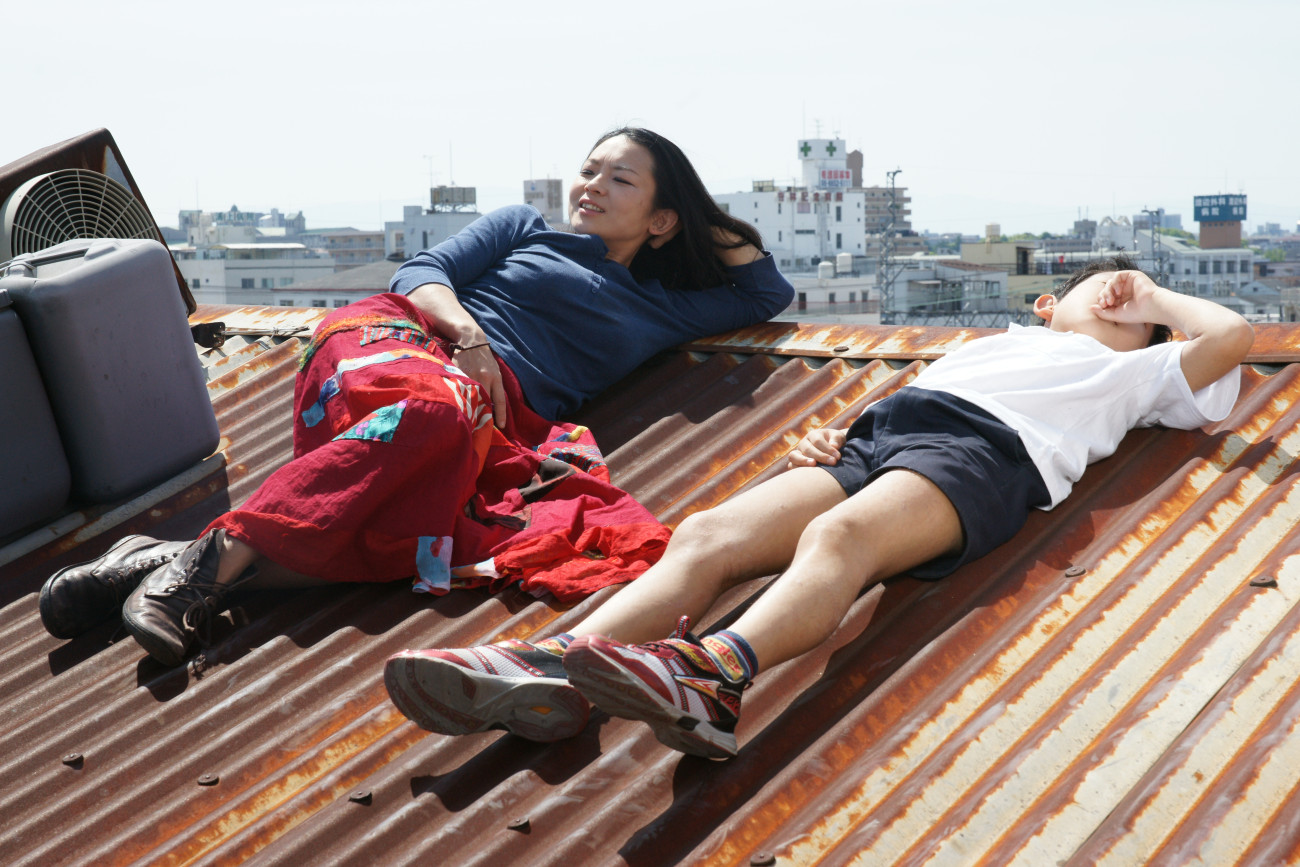 Kamagasaki is an "invisible" slum of Osaka that attracts day laborers and prostitutes since WW2. When the local gang has its treasured cauldron stolen, a war to find it begins involving the thugs, a 12 years old kid, a prostitute and a pickpocket, including the giant cauldron used to feed the destitute: The symbol of Kamagasaki.
The Kamagasaki Cauldron War, tourné en 16mm, aux couleurs et aux contrastes impressionnants, se passe à Kamagasaki, quartier d'Osaka dans lequel cohabitent de nombreux travailleurs précaires. Si les décors apportent sa puissance documentaire au film, les éléments narratifs sont rocambolesques et le fil rouge tient par de fulgurantes séquences de larcins - commis par différents habitants dans des endroits variés - d'un objet improbablement précieux : le « kama pot » une casserole, ou plutôt un chaudron, ustensile de cuisine et symbole du clan yakuza local et du quartier tout entier. Cette fiction, tournée avec les habitants, surprend par ses cadres toujours foisonnants et ses séquences inattendues, comme cette promenade au milieu de rondins de bois flottants provenant des usines environnantes. Mais le point le plus admirable du film est l'infinie tendresse qu'éprouvent les personnages les uns pour les autres, tel un indestructible trésor. (Charlotte Corchète)
Interprétation

Naori Ota , Yohta Kawase, Tumugi Monko, Kiyohiko Shibukawa, Kazu, Maki Nishiyama, Marie Decalco, Susumu Ogata, Masao Adachi
Scénario

Leo Sato

Photographie

Mizuho Otagiri

Son

Naoki Eto

Montage

Leo Sato, Yoshiyuki Itakura

Musique

Yuzuru Inoue, Haruo Urata

Décors

Risshi Nishimura

Production

Committee for the Production of The Kamagasaki Cauldron War, Hiroshi Kajii
CONTACT:
Terutarô Osanaï
terutaro.osanai@gmail.com
Leo Sato learned cinema working with Makoto Sato, Grand Prix Best Documentary at Entrevues in 1993. In 2009, Leo made his first feature documentary Nagai Park Elegy, recording a group opposed to the eviction of homeless people. Made with donations The Kamagasaki Cauldron War took him five years to complete. LM/FF : Nagai Park Elegy (2009).